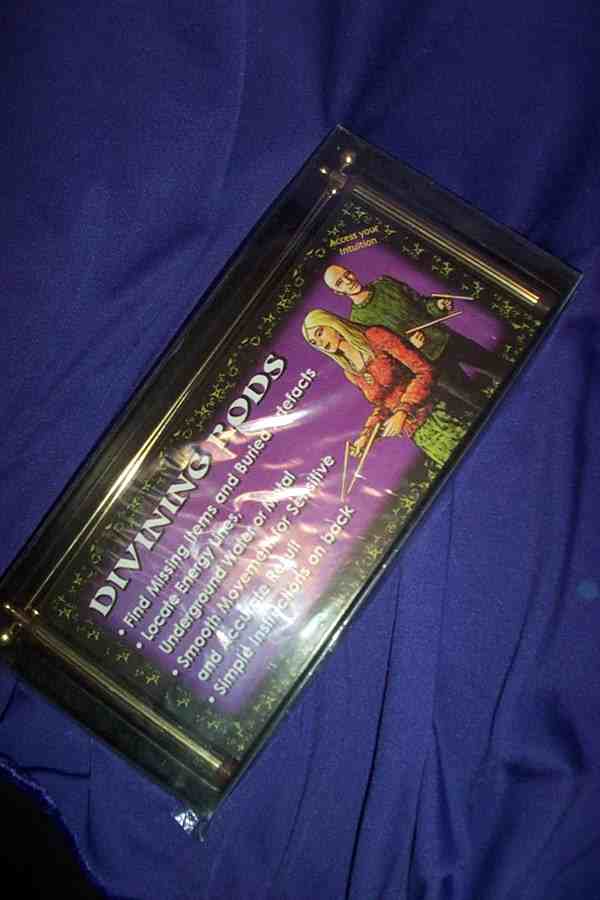 These are different - they are brass, and the rods rotate freely in the handles - so they cannot be affected by your hand movement in the same way as gripped sticks.

They are extremely sensitive - we have road-tested them ourselves to locate a few things we were already aware of - and a couple we WEREN'T!

Well-packaged, and with excellent instructions - these are a valuable addition to any Earth-magic toolkit.

They will find water, Ley lines, lost objects, or metal.

These of course look the BUSINESS if you are ever going to charge for your services.....