FAERY DOORS
---
a collection of fun & beautiful craft work
---
1 items found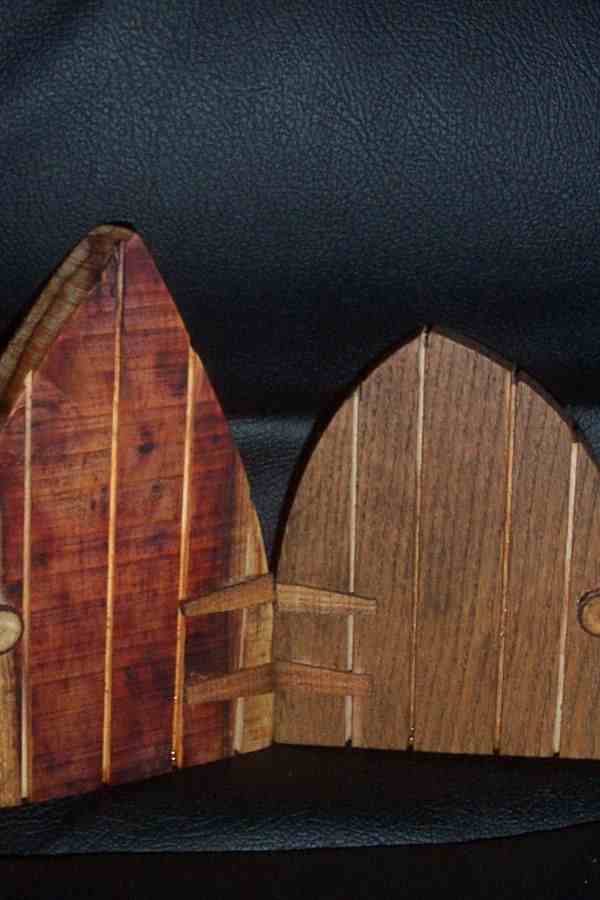 You can REALLY imagine the wee ones using them as a portal - indeed - you may wish to make the reverse journey yourself - just don't follow them!.....

These are generally hardwood - the two in the picture are oak and yew, and feature painted door hinges and a handle.

Simply attach them to your skirting board - hardwood doors are also suitable for outdoors in sheltered spots.

From our own workshops. Please expect a small delay - these are generally mafe to order only - you will be advised when you order and when it is actually shipped.

---